When you first look for good themes or plugins, you are likely to run into a page builder that Visual composure.  But you don't hear too much about it outside of Envato's theme market, which can confuse you.
What is Visual Composer? Visual composer is one of the first page builders that came out for WordPress. Back in the day it was on Envato's marketplace rather than WordPress repository but has since had a bunch of names changes that confused users. Today Visual Composer has a new builder created on the React Engine and includes a full theme builder.
So you might think about trying Visual Composer and you would be right to give it a shot but not without some minor warnings. In this article we will dive deep into the history of Visual Composer and why you might want to consider it.
What is Envato Marketplace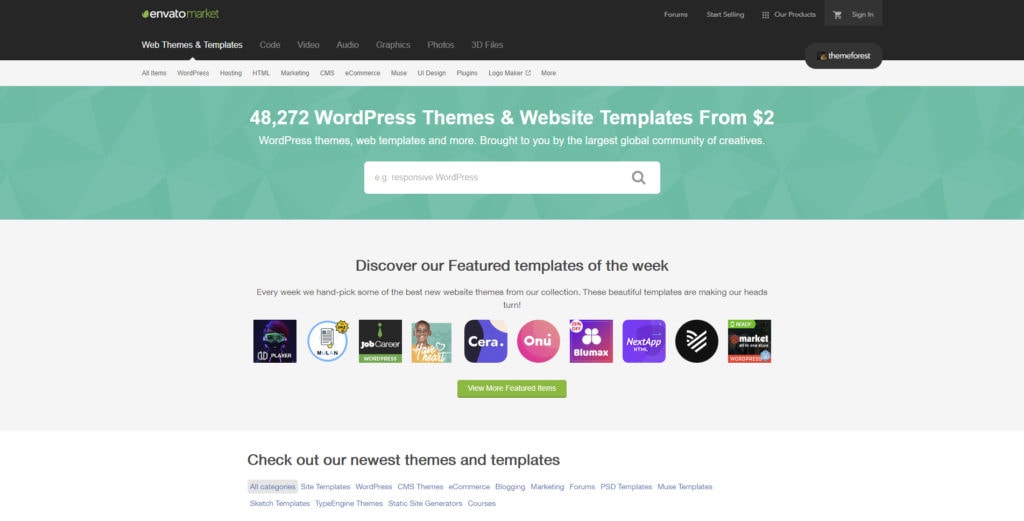 Envato was at the time a small company of designers who created a specific marketplace for a designer to purchase things like assets. As the market grew it became and still is to this day, one of the go to spots for many people looking for decent design assets and plugins that you can use.
A few years ago before the downturn of 2008, Envato was the marketplace to go to when you were looking for unique WordPress themes or plugins that you could use on your website. It wouldn't take long for you to find many plugins that you could use to extend functionality for WordPress.
Then, as years past, people starting seeing other marketplaces crop up and also started seeing better pricing from third-party vendors outside of the Envato market place. An example of this would be the Génesis themes which made high quality themes that were a fraction of the cost of the Envato Marketplace.
Back then we also had WooThemes which was the original Woocommerce team that created tons of high quality themes and plugins for WordPress. Slowly people started leaving the Envato marketplace behind for outside vendors.
Visual Composer was one of the first page builders on Envato that offered the ability to customize your website using back-end builders. Little did Visual Composer realize, reading the fine print matters.
Disclaimer: While this story sounds rather negative, I enjoy the Envato marketplace; the quality has suffered but you can still find decent assets over there. But to buy WordPress plugins and themes from them, I can't say I would recommend that to anyone when they have so many better options with better licensing.
Birth of Visual Composer
When Visual Composer came out on the Envato marketplace, it started getting bundled with every single theme was on the market. Any theme that was number one had visual composer tied to it and while that drove some people mad, it was doing its job.
Visual Composer was our first look into what WordPress would become today. You could say it inspired a bunch of developers to make their own page builder and I don't think that would be a stretch.
Still, Visual Composer was plagued with licensing problems. First, they were contracted to Envato so you would have to pay a yearly fee just for the privilege of owning the plugin, then you would have to pay full price for one license. This costly expense drive many people to find other solutions like WooThemes and Elegant Themes.
The start of the real problem
By now you have noticed that they have two plugins, WP Bakery and Visual Composer website builder. They state this in this link where they talk about what happened.
The short story is, the company behind Visual Composer signed into a contract with Envato that would not allow them to branch out and hence the reason you have seen some many iterations of Visual Composer. Not only did this confuse users but since they have done this, other better alternative not tied to Envato marketplace have come out.
One of the biggest drawbacks to Visual Composer has and always will be there bad pricing structure which Divi and others have made more competitive. I think Visual Composer noticed this and rebranded their original product to WP Bakery to get away from the Envato marketplace.
Visual Composer drawbacks of Name change
When Visual Composer changed their name, they start a big confusion which lead them down a road that I think hurt the brand. I think it was a smart move to branch out from the Envato marketplace but doing so suffered a mighty blow to the brand itself.
Fast forward to today and now Visual Composer is built on React Engine. The big different is the current version is not like the old which uses shortcodes (a big no-no for today's builders). WP Bakery doesn't offer a full theme builder which is much more competitive to things like Divi, Elementor, Brizy and Oxygen.
The biggest drawback is because of all the confusion many people don't know that the new Visual Composer isn't the old one, they just wrote it off and continue to write it off today. The damage was done after the confusing names changes and then the more confusing name change back.
Where does Visual Composer fall in place with other builders?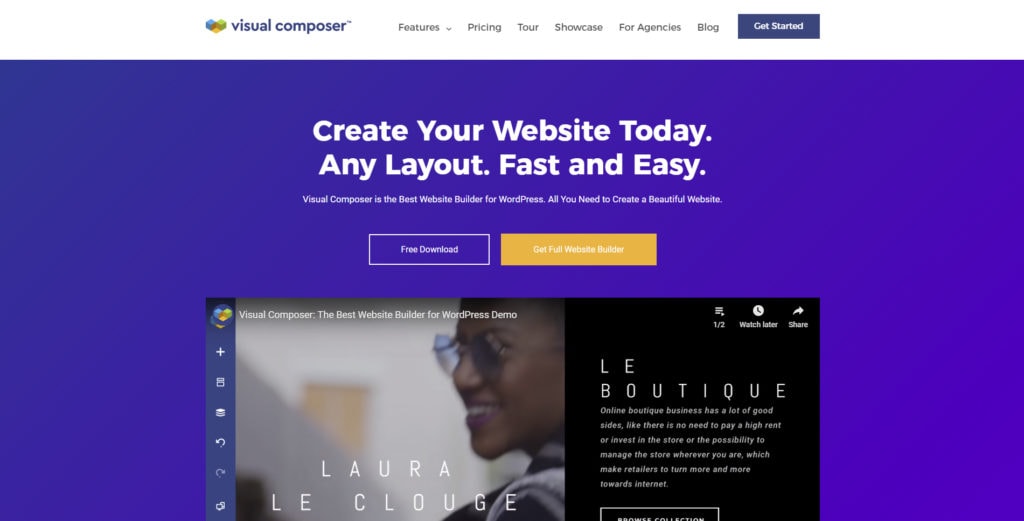 I haven't covered Visual Composer for two very specific reasons; number one, it's almost never talked about in Facebook groups and number two the troubling history shows that they don't have a very good track record of decisions.
Even with the new Visual Composer which I would test but I wouldn't purchase would have to be groundbreaking. Looking at their page itself, there's nothing new under the sun. Sadly, it has a marketplace built-in which I don't enjoy.
It also is one of the few that doesn't have lifetime pricing, which I believe will become essential in the future. Developers keep saying it's impossible and yet Divi, Oxygen and Brizy all have it and are surviving.
I won't say that Visual Composer is bad because truly I haven't used it since they changed over, but it's not one that very many web developers go to for their first choice. I believe Divi and Elementor get the largest pieces of the market followed by newcomers like Brizy and Oxygen.
If we look at the installs according to WordPress, it only has 70k installs compare that to something like Page Builder by SiteOrigin which doesn't have a visual page builder included and you can see why we don't list it.
Their pricing is also some of the most expensive for other builders, look at the chart below to see what I mean.
| | | | |
| --- | --- | --- | --- |
| | Page Builder Pricing 2020 | | |
| | Tier 1 | Tier 2 | Tier 3 |
| Elementor | $49 | $99 | $199 |
| | 1 Site | 3 Sites | 1,000 Sites |
| Visual Composer | $59 | $149 | $349 |
| | 1 Site | 3 Sites | 1,000 Sites |
| Brizy | $49 | $99 | $299 |
| | 1 Site | Unlimited Sites | Lifetime Unlimited |
| Divi | $89 | $249 | |
| | Unlimited Yearly | Lifetime Unlimited | |
| Oxygen | $99 | $149 | $169 |
| | Unlimited Builder | Unlimited Builder + Woocommerce | Unlimited Builder + Woocommerce + Gutenberg |
As you can see Visual Composer is one of the most expensive options for both their lowest tier and their highest tier.
Related Questions
Why wouldn't you try out Visual Composer? I would try it out but as a web designer I have never encountered a client who had it installed short of the original Visual Composer and not the new one. I'm also not a big fan of the way they allow third party people to make crap plugins that add functionality so they don't have to. Elementor does this much better and so does Divi.
What do you think stopped them from being number one? The pricing was one area that really hurt them, shortcodes was another that they have fixed and lastly the back and forth. The company has proven a track record of instability which does not make you sleep well at night. I honestly would recommend any of the four page builders that we cover on our blog over Visual Composer for now, but I will continue to follow it to see if that changes.
Conclusion
While these are my opinions and only my opinions, it doesn't change the fact that I see people every day laughing at Visual Composer. It has fallen from its once number one spot which makes me think it might never reach that spot again. I hope this article has cleared up some of the confusion and helped you better understand what Visual Composer is.
If you enjoyed this article and want more articles on WordPress, check out our website.