Before we review of Oxygen, it's important that we discuss the pro's and con's of the builder and the company that runs it. All of this information is what I have gathered from using the product myself and testing with it. 
Oxygen is a page builder that has a ton of potential but comes with a steep learning curve that can not be ignored. Still if you can master it, it can be one of the strongest tools in your WordPress plugin pocket. It's an excellent page builder with some minor warnings for the future users.
Let's dive deep into this one and discover why Oxygen is a decent choice for a page builder for you. It's important to note, I have not paid this review. I paid my own money for Oxygen, this is my own results from using the builder.
Technical Details
Before we do anything it's important to note technical details so you can make an accurate decision. Below are the details of the plugin's current update:
WordPress: version 5.7.2
Oxygen: version 3.8.1 (This is very important)
Hosting: Shared Hosting Environment/Local Hosting
Why give you the technical details you might ask? If a reviewer doesn't mention the current version of WordPress nor the plugin then how can you be sure that review is even valid? Old reviews that have not tested the plugin for some time are likely to be incorrect or have bad information. Hence giving you the version number so that when you read this review, you can see what has changed since I wrote this.
Overview of Oxygen and Soflyy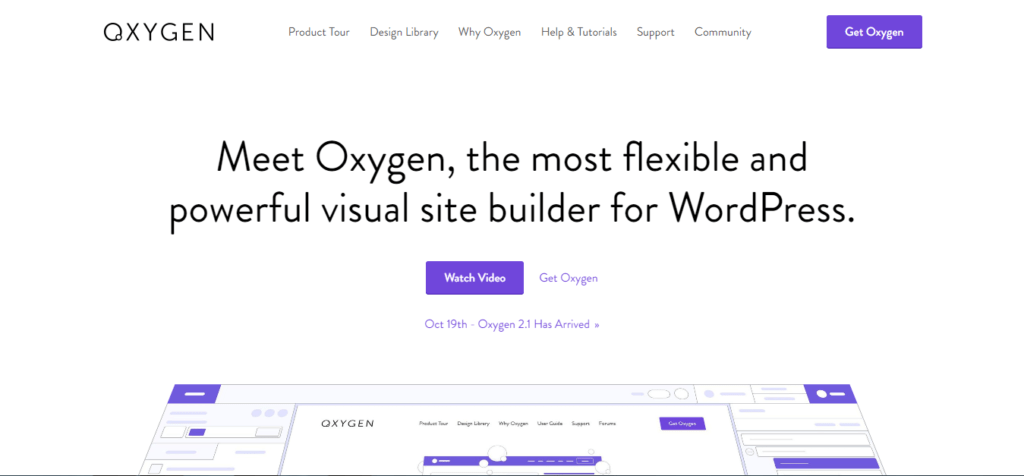 Oxygen or Oxygen Builder as the website has been changed to is run by a company called Soflyy. The company president or CEO appears to be Louis Reingold.
Soflyy is the builder of another popular plugin which is called WP All Import which has a rating of 4.7 on the WordPress repo. 
I am unsure of the number of employees working for the company but I can tell that it's run by more than Louis.
Someone is bound to ask why include this information. For a few different reasons one being that people sometimes like to support smaller companies or organizations. Another reason is to give you background, several other page builders on the market have been built by less than stellar developers. It's good to see someone that has a background in WordPress and it shows in the plugin.
Oxygen was released on July 30th, 2016.

Oxygen a bumpy history
When Oxygen was first released to the public, it was a different beast than it is today. That is an important to note because if you read a review that talks about version 1 then you aren't talking about the same animal at all.
I did not get into Oxygen until the middle of version 1 so I still experienced growing pains and all the bugs that came with it. During this time the owner was vocal about Oxygen being one of the better builders and even showed off some amazing features.
Still Louis does not reveal details about future versions of Oxygen and kept this information locked away. As version 1 of Oxygen came to a close, there were gaps in communication that left most people waiting for months. The early backers did not understand what had become of Oxygen.
I had been super critical of the program and even wrote it off as a bad investment. Then after a long six months to a year of little or no contact we received an announcement version 2 was coming out.
People rejoiced, the project had not failed, and it still had life. They made new improvements. So much that they rebuilt the Oxygen from the ground up, so there was no upgrade path from version 1 to 2. Still Louis upgraded everyone who purchased a license which was a nice benefit.
Still the community was not happy with the upgrade path details. Not having a way for someone to upgrade was a real drawback to any real developer.
Fast forward to today and Oxygen is a thriving community with a solid plugin behind it. 
I tell you this not to scare you but to show you that the company has been working on the plugin and while the development cycle is slower than a like. Oxygen as a page builder is more stable than many others on the market.
So now I have given you a history of my use with the tool lets really look at how it works and why I like it so much.
Oxygen the developers page builder
If you check out Oxygen YouTube channel, it doesn't take you long to release that Louis is master of WordPress. It really shows in his videos and the way Oxygen works. 
Unlike other page builders which normally sit on top of WordPress Oxygen is one that directly integrates with it unlike any other builder I have seen except for Elementor.
Oxygen is really meant to be used with WordPress code and loops. They built Oxygen to maniuplate the code, this great for people who have a great knowledge of PHP and CSS. This is not so great for non-developers.
I have stated before and I'll state again, I'll handle off an Elementor site to a client so they can make changes. I would never hand of Oxygen to a client, the learning curve is just too high for someone with little or no knowledge.
However, that being said, if a client just wants to add posts or use the native WordPress back-end, then you will find that Oxygen is excellent. It has many great built-in features to even limit clients so they can't break the website.
What Oxygen does right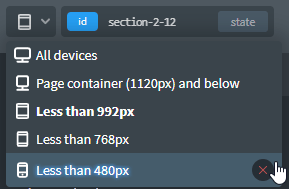 Oxygen 3.0 really made advances that gave new life to the builder. So many advances I can't list them all it's just too much information but needless to say, great improvements were made. The user experience in version 1 was sub par, the user experience in 2 really is better.
One thing that Oxygen has really nailed is clean code. Louis made a video about this and to be honest it's made the rest of the market shake in terror so much so that the question is normally asked on Facebook groups.
Oxygen's code is just clean, and it does a great job of making your website as lean as possible. Supa mike a user on the Oxygen Forums did a comparison test of Oxygen first other page builders and it's one of the fastest on the market.
It also is one the best page builders for being able to access the CSS and PHP code that controls an element. Other builders often hide this and allow you to change this through CSS changes but never allow you to edit the code. Oxygen fully allows you to access the code and make changes. 
Oxygen also was one of the first to include a dom tree so you could easily move blocks from one section to another. Shortly after, other builders copied this.
They've also included several new elements which really set Oxygen apart from other builders. With Oxygen it's about the quality of the elements where other builders it seems about push more, builder more and add more until the menu is so crammed you can't find anything.
Each menu feels like it has a purpose and it's easy to navigate and find what you are looking for. 
So now we have talked about the good parts of Oxygen, let's discuss the needs work.
What Oxygen needs work on
To compete in a market of page builders like Elementor or Brizy, Oxygen will need to sacrifice some of its morals to add things to the builder. Oxygen today is great but as I've said above, I would never give it to someone who doesn't understanding coding.
Laying something out in Oxygen requires at least some knowledge of how CSS box model, floats and other terms you might not understand. This can scare non-tech savvy business people who want a solution but not something overly complex.
Another place that Oxygen suffers is from what I would call shareability. Elementor, Divi and even some other builders allow you to export layouts, design and other pieces of your website. Oxygen at this point today does not allow this which means you can't share your work.
Oxygen is also missing out on several important features that are included in other builders such as section dividers, better animations, and no form builder. They have made it clear they don't want to bloat the builder but at some point you have to weigh ease of use against what is on the market. 
If Elementor can do it with one click, then I hate to say as a competitor you have to consider that but you have to consider it. People treat features like an apple to apple comparison even when they really aren't comparing the same things.
People have also mentioned slowness of the loading of the builder itself. I have not experienced this on shared hosting nor local, I could be more patient than most. 
Know because Oxygen is not widely used you will run into minor compatibility issues with other plugins. One major plugin I use now is SEOPress and while there is a hack to make it work with Oxygen but it doesn't work out of the box.
Another thing that appears to be getting worked on is when moving from a local host to another host. There is the process of reassigning shortcodes which can be confusing at first but I found it painless. 
Essentially, the plugin works similar to All-in-one-migration which means you have to resave permalinks after a move to make sure things on your site are not broken. As far as I can tell you have to do the same thing with many other builders, I know for Elementor it's much the same.
What Oxygen fails at
When Oxygen was first released, there was a lot of talk about what it was doing great and what it was doing wrong. Louis has a strong personality which I can respect but he didn't take the criticism well.
Still you can't blame this on him alone but when you would post a ticket on Oxygen's support forum, you often feel you were speaking into a void. Now they seem to have corrected this problem as there is a support person who appears to be answering questions. That is a giant plus but I still don't like or trust the support forums.
Oxygen's community while not a failure, is small compared to Elementor or Elegant themes which both have huge communities. This makes questions go unanswered on social media channels which can also lead to a negative experience.
I asked about how to make a WordPress button for previous and next posts, they never answered this. I could never figure out the answer to my question and the closest that I got was an answer behind a pay wall by a member. That would not work for such a basic question. I will admit I never reached out to support, but I didn't expect that they would be very helpful.
The future of Oxygen is clear, its only going to grow as a page builder but what will that look like? With Soflyy providing little in details on what they plan or even a minor road map, backers do not understand what happens. This can make you feel lost and I can tell you it drives many people a little mad because they wait for features that will never happen. 
Pricing for Oxygen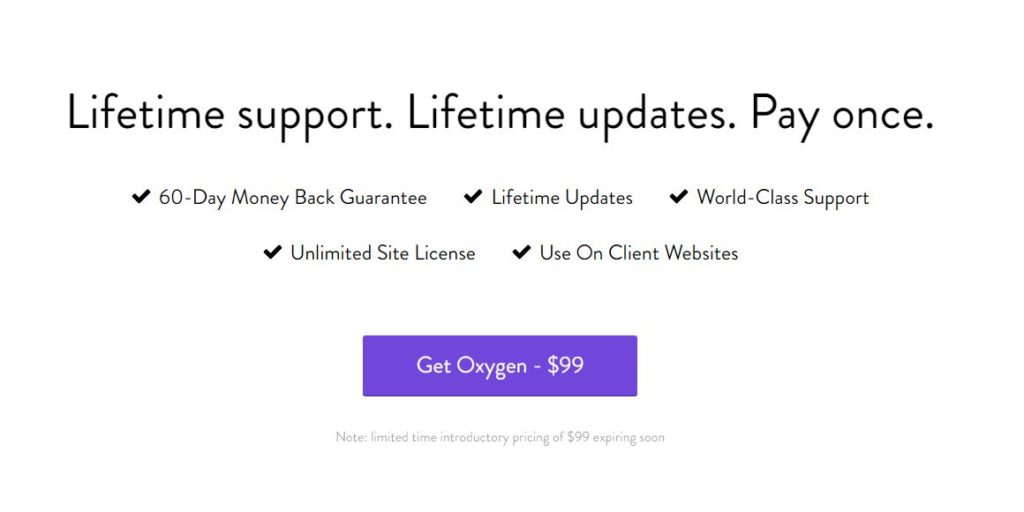 Another strong point for Oxygen is the pricing. All other page builders have some kind of yearly or monthly fee. Oxygen for right now is a flat $99 for unlimited use. That's good math for a developer who can turn around and make a profit by selling websites made for it. But even for a business this is great, no licensing fee means you save that money every year. 
Know right now the price is a limited time event. Louis has stated many times it will go up and while there have been minor price increases, I think increasing the price right now would be the wrong move. And it would likely stunt the growth of the community.
Still even with the future price increasing looming no other page builder offers such a simple pricing model. One price gives you the ability to edit headers, footers, 404 and all other pages. This might seem minor but when you consider that most page builder require a prosubscription and that comes with a monthly tag this is a no brainer while this is a lifetime license.
The one caveat to that is that when the price finally comes off lifetime, we will have to see how competitive Oxygen will be with its pricing. I believe Soflyy will make it very affordable as some of their other plugins have moderate pricing.
Oxygen also has had problems when it comes to their "extras" as we will call them. Which are essentially a faster way of building websites but they still take additional work to make happen. Some people who bought after a certain date will not get these features which can be a pain to those older people.
The complete Oxygen Picture
While I may have listed things above I don't like about Oxygen, it should not take this as criticism. It's there to help the product grow, I believe competition spurs innovations in a market.
Oxygen has done a fantastic job of making a name for itself in the WordPress page builder community. So much so that when people often do polls on Facebook pages, people will rant if they leave out Oxygen as a potential candidate. This might not seem like a big deal but when you consider that people are coming to bat for Oxygen, the popularity is clear, it's growing.
As I have stated above, the one clear thing we don't know as backers is the future. Soflyy isn't keen on sharing what is coming for fear of other builders likely copying that idea or information. I can't disagree with this stance since we have seen it happen between Elementor's Finder and Divi's brand new search function which is a carbon clone with some new bells and whistles.
I believe the nature of the beast is making a program that fits a certain person. Oxygen does this well, it hits right below the belt and says, are you a developer from the start? If you aren't, then you should tread carefully because you won't find the loving embrace of Elementor, not the overwhelming amount of options in Divi. No, Oxygen has just enough to make it a potential threat to other builders.
Related Questions
What is Oxygen's biggest weak point? Lack of content and support, beyond features of the plugin itself. The lack of content and support can be a problem for members who join and just can't seem to find an answer. This is no right way and I don't believe Oxygen should pump out video after video but questions that are not being answered might be covered in a blog posts or on their documentation to help members out. Especially if it's constant questions that people keep having.
You seem to have a lot of gripes with Oxygen? I do and I have made my comments clear on Oxygen's public forums in a respectful way. I want to see Oxygen grow and it can't do that without clear feedback from the community, so every gripe can become a potential topic point behind the scenes.
What other builder do you think is better than Oxygen at the moment? Bricks and Zion are making a name for themselves in the fastest builder category. Because of this Oxygen has some steep competition but at the same time they are pretty far behind when it comes to Oxygen.
I hope this review helps you make the decision if Oxygen is right for you. I personally enjoy Oxygen a lot and this blog will feature future tutorials on how to use Oxygen.  While this didn't teach you how it works I plan to do a complete tear down of Oxygen from start to finish of building a website completely in a blog series. Look for it later this year.