When you want to start an eCommerce website, you will often face you with the challenges of trying to build one that works without a bunch of fees. Most platforms that work on eCommerce charge fees per month and per transaction, they also have add-ons which can add to the price tag.
Is WordPress good for eCommerce? Woocommerce one of the most popular WordPress plugins can turn any website into a full shop that allows you all the same offers as something like Shopify or Magneto. Woocommerce integrates with some of the best payment solutions and is much cheaper than other platforms.
In this article we will talk about how WordPress works with eCommerce plugins that can turn any standard website into a full functioning payment taking eCommerce website. We will also discuss why WordPress is one of the better eCommerce solutions on the market today for frugal people.
Why WordPress is the best solution for ecommerce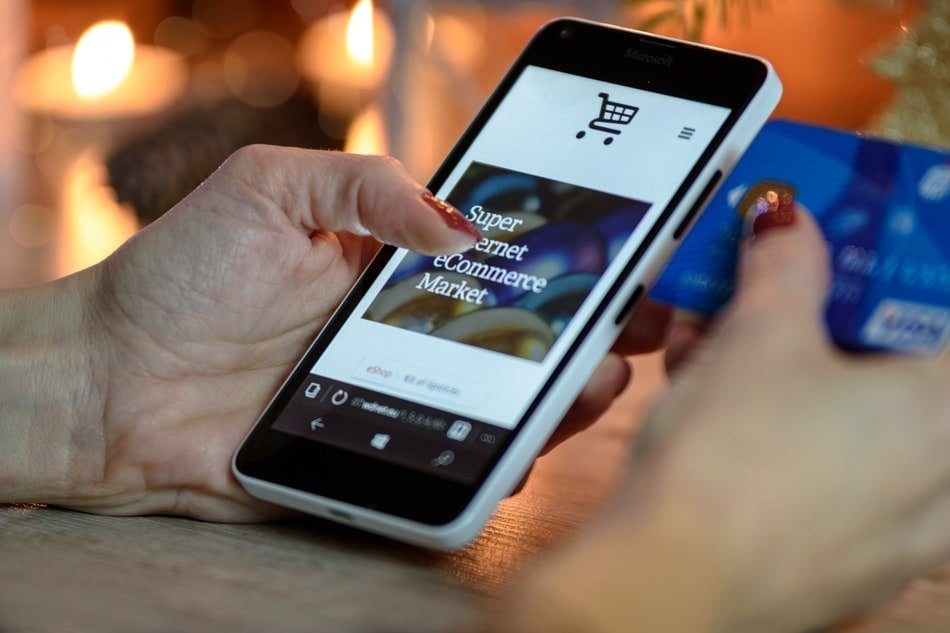 When you start off working with WordPress, you may find it to be more confusing than something like Shopify which is a much easier process. The reason WordPress works compared to Shopify, is it's not just an eCommerce solution. WordPress allows you to build things like contact pages, privacy pages, and much more.
Shopify is a great solution when you just want a store but it's not so great when you need to build a full website. So it's come down to one very simple question.
Are you just trying to be a shopping cart site that has very little information or are you trying to build a full website and then build a shopping cart website?
If you just want a shopping cart, then Shopify is much easier for just having a shopping cart. But if you have any plans to build a fully functioning website in front of your shopping cart, then WordPress is the solution for you.
One of the biggest advantages over something like Shopify is the fact that WordPress is free and so is the basic Woocommerce plugin which is just one plugin which allows you to accept payment just like Shopify. Both solutions are free which is more attractive than Shopify's starting $29 a month which is their beginning package.
Woocommerce vs Shopify
Woocommerce has really taken off as the go to plugin for adding a shopping cart to your website. When you compare Woocommerce to Shopify, you notice that there are several things that Woocommerce does that Shopify does not.
Woocommerce has over 284 extensions which extend the functionality of your shopping cart so you can have everything from cart abandonment to payment processors of your choice. Typically, these extensions come with a subscription fee but these are all adjusted based upon your needs.
That is the biggest problem with Shopify is it assumes that each plans fits the billions of combinations of websites and it doesn't. Their plans are bundled so like your cable television it forces you to pay for things you will probably never use. Woocommerce allows you to customize everything down to the grain which is a plus for people who want more control.
Now the issue with this is that if you add every single extension, you could easily have a website that's thousands of dollars so you have to know going in what you want to achieve with your website.
The best WordPress Woocommerce extensions that you should consider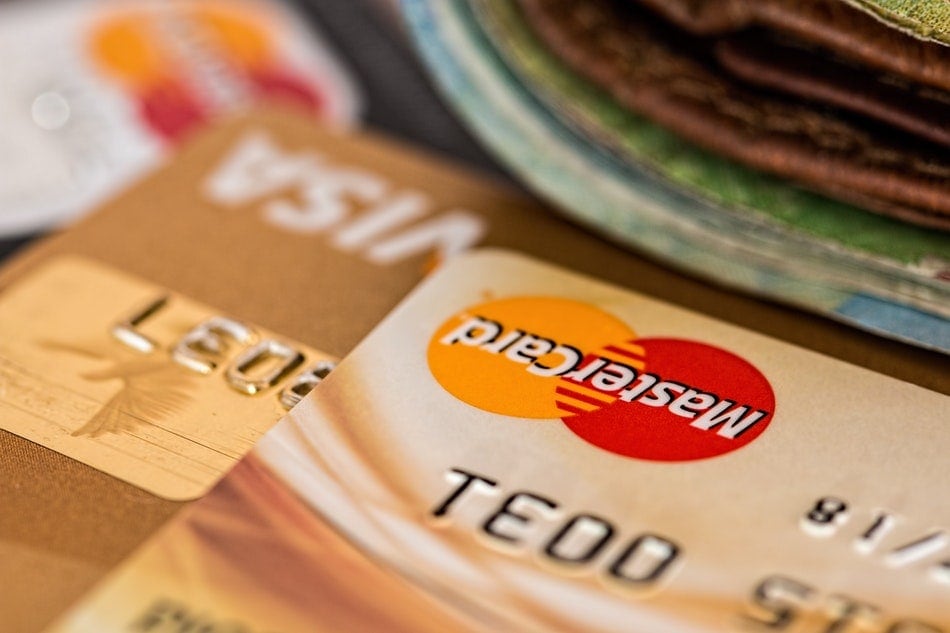 Paypal is one of the biggest payment processors so much so it's one of the biggest payment processors on the market. Paypal has become the standard for making payments on a website and it's trusted by millions of websites. So why pay Shopify's fee when you can use a payment processor that you want without the worry of a slide scale of fees.
Another popular payment processor who has made a name for themselves is Square. Many business use the square reader to swipe credit cards at games or other fun events. If you have never seen Square it works similar to Paypal but more made for stores that need a card swiper than what Paypal offers.
If you want to do subscriptions rather than flat fees or you just want to include subscriptions to your website. This allows you to add subscriptions to your payment processing rather than just standard payments which allow you to set up those type of payments.
Anyone who wants to include things like a mailing list for people to sign up will find that MailChimp is one of the best for collecting emails and building a list. This plugin allows you to do just that and add MailChimp to your website without having to do much more than add a few options in.
This extension allows you to use United States Postal Service for your shipping processing. This is most useful for people who want to do something similar to eBay or alike but it works well for all businesses since USPS is one of the most popular choices for shipping. 
LiveChat is one of the most useful extensions for talking to potential clients are on the fence for making a choice. It allows you to catch the customer when they are on your website and talk to them all for free. This will also allow your customer direct communication for problems or other Woocommerce questions they may have before they purchase. This is a great way to increase confidence in your website.
Why WordPress is the better solution for eCommerce
Unlike Shopify which is just a shopping cart solution WordPress also gives you the ability to use many themes and plugins with your website. Many of these themes are plugins cost money but they can give you greater control over Woocommerce design which means you can make the website look like anything you want.
Here are just a few of the plugins which I would consider when you are building your Woocommerce website: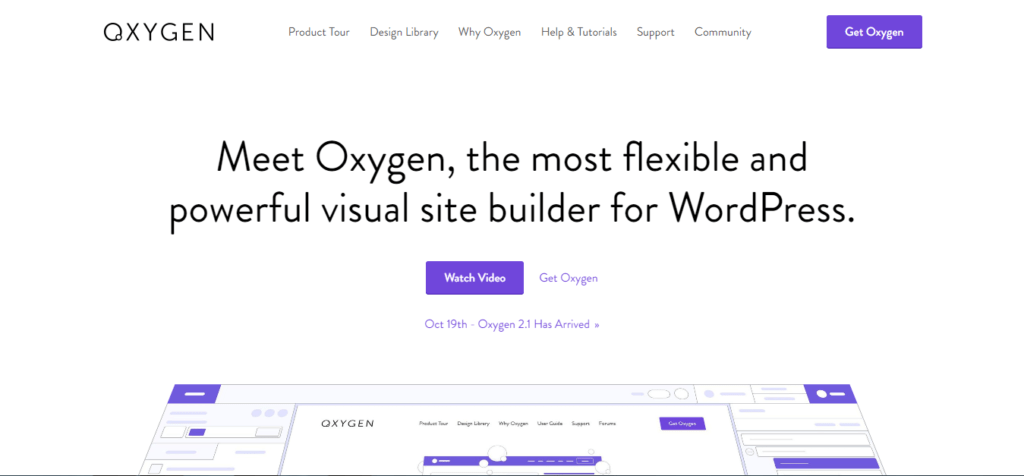 Oxygen Builder just released its own Woocommerce builder which allows you complete control over building Woocommerce websites. You can customize things like the shopping cart itself or a single product page. The sky is the limit for designing your Woocommerce website with Oxygen. 

Elementor has always also can edit Woocommerce designs within your the builder. This like above gives you greater control over designing these websites. Elementor is a tad bit friendly but cost more money per year than Oxygen which is running a lifetime fee. Still Elementor is an excellent choice if you don't mind paying more money each year for the ability to edit your product pages.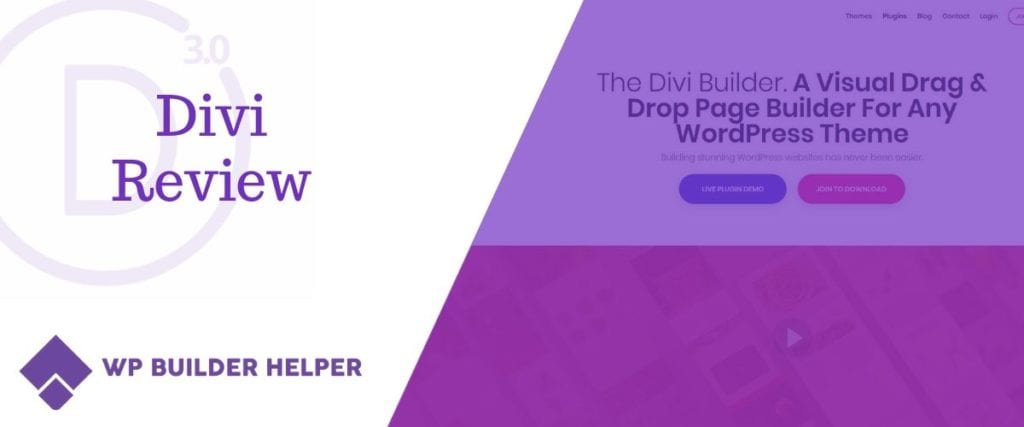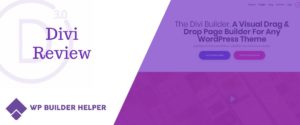 Divi has been around for a long time and while it has been slow, the last few years they have just released their own Woocommerce product editor. This allows you to edit single products which is limited compared to both the builders above but still gives you some control when editing your eCommerce pages. Divi also offers a free lifetime license for building eCommerce sites.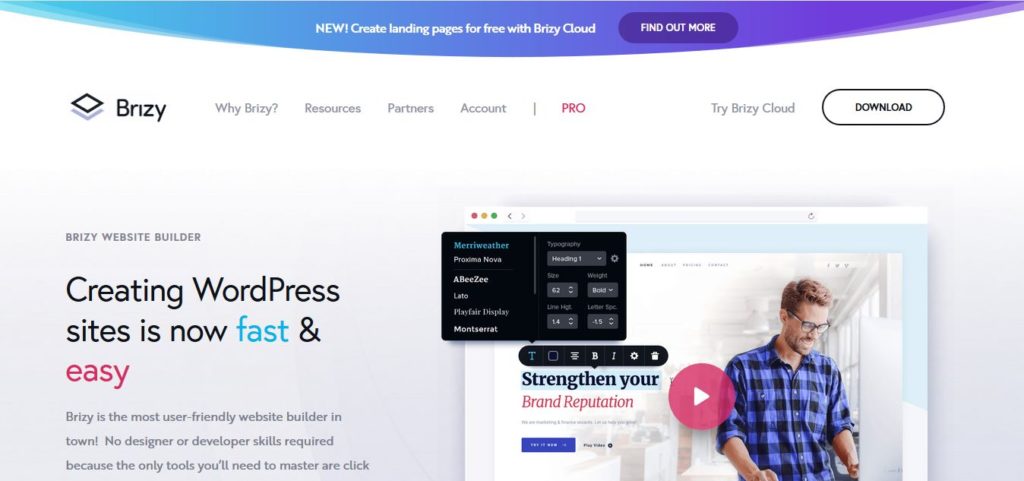 Brizy is a newcomer to the WordPress page builder community but made a huge splash when they appeared over a year ago. Brizy's Woocommerce editor isn't as fancy as some other above but they are still working on it. Hence the reason I add it to the list but it's not as advanced as Elementor nor Oxygen.
Themes for your WordPress eCommerce website
Unlike Shopify which has many themes that can help you customize your website WordPress can allow you to customize everything. Page builders above will give you the ability to change your website on a level you will never get with Shopify store.
WordPress has thousands of free and paid for themes which means if you want you can add eCommerce to any website that you would like to have it on. Some are better than others but here are a few themes I would recommend you look at: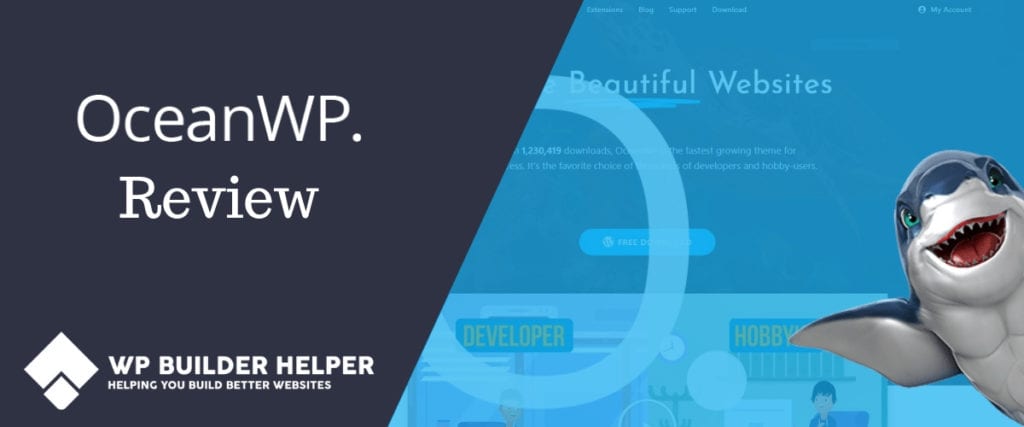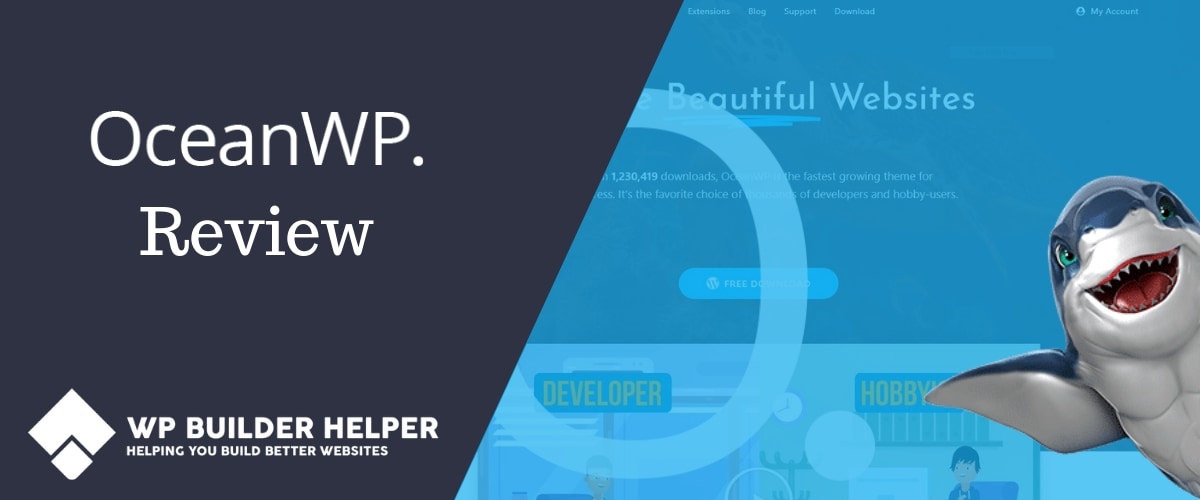 We wrote up an article on OceanWP reviewing it as a theme and I have to say, it's one of the better themes out there. Not only is the theme fast great for an eCommerce website but it has many additional addons which can help you customize your eCommerce website. If you are looking for a solid theme you won't find a better one than OceanWP.
Astra is backed by a Brainstorm Force product which has been hailed as one of the fastest for websites. It also offers a solid foundation when you are building your ecommerce solution that gives you more options for building your solution. 
GeneratePress is another great solution when you need to build an eCommerce website. The customization that comes with this theme is like what is above and it scores somewhere in-between OceanWP and Astra in terms of theme but it also allows you many great features over those two themes.
I hope you can see that unlike Shopify which is limited you really have some great options for picking a theme for your eCommerce store. You don't have to settle for something that doesn't look right when you are building your website. This is another reason WordPress is better for eCommerce.
Related Question
Am I stuck using WordPress if I don't like it? No website owner is truly stuck for trying out different solutions. However, you find that these solutions do not play nice with each other; meaning that you would have to start from scratch in most cases if you didn't like Shopify or vice versa.
Pricing seems cheaper for Shopify? This can happen when you add on all kinds of extensions to Woocommerce. Sometimes Shopify's pricing will beat out Woocommerce but I urge you to consider some questions we mentioned above, specifically can you build a full website rather than something that is just an ecommerce solution?
Are there other solutions that exist besides Woocommerce and Shopify? There are many other ecommerce solutions I was just mentioning the big two for websites. You may found a much smaller solution will give better pricing but like I said above, I urge you to look at the whole picture rather than one aspect of eCommerce.
Conclusion
I hope this article has helped you better understand why I believe WordPress is a best eCommerce solution than something like Shopify. We talked about pricing, themes and even plugins that you could use to build your eCommerce solution.
If you enjoyed this article and want to learn more about eCommerce and WordPress, then join our mailing list to learn about the new page builder news or WordPress tutorials.